Watch
THis is a photo of fitness model Megan Avalon in a SLING BIKINI

...it practically MELTS into her BODY!

Megan asked me to promote some more photos of her, and...well...let's be honest, I'M not gonna argue with THAT!
After all, it's to promote the
MODEL MUSE CONTEST
!

See more details on the contest here.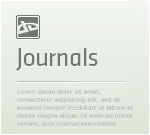 The 1st MODEL MUSE CONTEST: Megan AvalonI had to make a journal JUST for the contest.:lol:

Get ready for the first MODEL MUSE CONTEST!:iconinuspazhumpplz::party: This is a contest especially designed to help rising stars and friends of mine. There are two categories to the contest, Art and Literature, and a grand prize for EACH category, so you can possibly win TWICE! :D

The subject of the first Model Muse Contest, is fitness model Megan Avalon, seen here

:thumb314985115:

For the Art Category, visual artists of all kinds are welcome to join in.:nod: In this part of the contest, you are to make a picture, render, morph, sculpture, mod, would carving, etc. of Megan Avalon, in any
...now excuse me while I OGLE

...
Modeling care of Megan Avalon
Photography care of Epicfoto.net

care of