Watch
Here's a photo of fitness model Megan Avalon...and a promotion for the first
MODEL MUSE CONTEST!

In the Model Muse Contest, you can win in TWO ways.

First, you create artwork of Megan and possible win a prize of 4000 DA Points, or $50 or a 3 month membership to her website MeganAvalon.net.

ORRRRR...you can go to her Facebook page here
[link]
, Like and subscribe to her page, and make a comment on one of her photos. Whoever has the comment with the most "Likes" on Facebook can ALSO win 4000 DA points, or $50 or a 3 month membership to MeganAvalon.net.



See my journal here for more details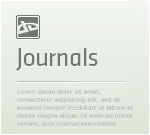 The MODEL MUSE CONTEST...Oh...And SPIDERMAN! XD:iconawesomeboxxyplz: See NEXUS, Issue 3...HERE!-->http://fanrule.deviantart.com/gallery/36805927

I sawwwwww...THE AMAZING SPIDERMAN! :iconspideyplz:....and was VERY pleased!:iconiloveitplz: In this reboot of the SPidey franchise, we learn more about the BACKGROUND of Peter Parker...like what happened to his parents and what kind of EXPERIMENTS were being performed on those mutated spiders to GIVE him those powers to begin with.:sherlock: In some ways, this film kept truer to the comic that the previous Spiderman film (in this one, he actually MAKES the web-shooters, rather than have webbing shoot out of his wrists). In other ways, it skips
In order to promote this contest, You're gonna be seeing even MORE photos of Megan in the upcoming weeks, so get used to it.

Modeling care of Megan Avalon
Photo care of EpicFoto.net


care of